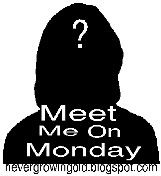 1. What is the best dish you can make?
That's a toss up between Cheeseburger Cassarole, Chicken Cassarole and Chicken and Dumplings.
2. How often do you change your sheets?
About every 2 weeks
3. What is the longest car trip you have ever taken?
When I lived in Alabaster, AL I drove to my hometown of Wilkes Barre, PA....935 miles about 17 hours!!
4. What is your favorite fruit?
Pineapple
5. Would you rather have breakfast for dinner or dinner for breakfast?
Breakfast for dinner...yum!